DONATION & COMMUNITY GIVING GUIDELINES

As a not-for-profit financial institution owned by our members, we take great pride in the communities we serve. The following provides a guideline for how requests are considered and ensures that Commonwealth Credit Union's charitable financial resources are used in a way that best supports the members in the communities we serve. As much as we wish to support every request, we must make difficult choices about how funds are allocated.
Our Community Give Back Mission Statement:

We focus on improving health for women, children and families, as health is the first step to wealth. We serve those who serve to enrich our communities by helping them learn, thrive, and grow. Commonwealth Credit Union supports and helps sustain organized efforts in our community that reflect these values.
Requests for the following will not be considered:
The promotion of any religious or political organization
Social Sororities and Fraternities
School field trips, tours, clubs or sporting activity fundraising
Individual sport activities or community beauty pageants, including travel and competition costs
Golf Scrambles
Organizations Commonwealth Credit Union has already sponsored in the calendar year
Organizations who do not qualify as a non-profit/tax exempt organization under 501c(3)

Preference will be given to requests that:
Are located within the communities we serve and benefits the community as a whole
Request must reflect the mission and core values of Commonwealth Credit Union
 
community Giving
Request Form
For your donation or sponsorship request to be considered, you must meet the eligibility requirements detailed above and complete our Donation Request Form 30 days in advance of the event or deadline.
Please allow up to 30 business days for a response.
Community Giveback
We're honored to announce that in 2022, we gave back nearly $12.5 million in Team 1 Giving, Community Giving, and Member Giveback in direct support of our members and communities.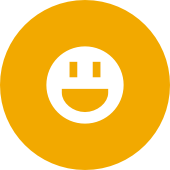 Between coupons, cashback, Everyday Rewards, dividends, and matching programs, Commonwealth Credit Union gave back $11.7 million.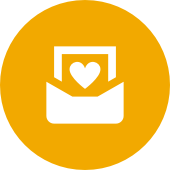 Community Giveback
As an integral part of the communities we serve, we believe in supporting the needs of the community and playing a role in helping students achieve higher education. In 2022, we put over $56,000 back into the community in response to community requests and scholarships.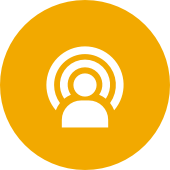 Team 1 Giving
Throughout the year, Team 1 team members participate in paid dress down days to benefit the  needs of the community and local charities. Team 1 collected nearly $42,000.

Corporate Giving
We donated more than $660,000 through our Corporate Giving strategy that focuses on improving the lives of women, children, and families, as well as the belief that health is the first step to wealth.
Bettering Lives
Commonwealth Credit Union has always sought to empower the communities we call home. Our mission of bettering lives calls us to support local charities and non-profit organizations to help make a positive difference.
American Heart Association
Fighting stroke and heart disease, the #1 killer in America, is something that resonates with all of us. That's why we support the American Heart Association and continue to be a top fundraiser for the Central KY Heart Walk. The funds we help raise support research, provide education and advocate for policies that improve cardiovascular health, saving and improving lives in the Bluegrass.
Our hearts broke as we saw the devastation in eastern and western Kentucky over the past two years, so we stepped up to support the American Red Cross in providing emergency assistance and disaster relief. We also partnered to host the "SOUND THE ALARM" event, which directly brings meaningful safety to families by installing free smoke alarms in homes in our local communities.
We also support community activities like the Barbasol Championship. A huge component of this decision is because of their charitable arm, Caddie 127. One of the charities they support is Make-A-Wish, which we also partner with. This partnership works because our values closely align. As a corporate partnership award winner, we are united in our passion to inspire hope in the lives of these special young children.
Working together with the YMCA of Central Kentucky, we are bringing financial education and empowerment directly to those in need. Through our support of YMCA Black Achievers, youth gain a sense of self, raise their academic standards, build character, develop cultural competence skills, gain exposure to diverse career opportunities, engage in community service opportunities, and receive hands-on service learning and field experiences.
When it comes to bettering lives, Baptist Health and Commonwealth Credit Union continue to honor our legacies of care and ongoing commitment to growth and improved health. When Baptist Health Hamburg opens in 2024, thanks in part to the philanthropic partnership with Commonwealth Credit Union, thousands of patients will receive more convenient care through expanded outpatient services. Together, we are investing in the future of healthcare and the future of Central Kentucky.
Commonwealth Cardinal Cupboard
Through our $1 million "Bettering Lives Fund," we partnered with the University of Louisville to support and renovate The Commonwealth Credit Union Cardinal Cupboard. This student-run food pantry will help address hunger concerns on campus so students can focus on their education and future success.
Campbellsville University, UofL Medical Mile, Norton Healthcare Sports & Learning Center
We're proud to take on facility upgrades at Campbellsville University and sponsor the UofL Medical Mile at the Health Sciences Center. Serving communities means investing in people, which is why we partnered with the Norton Healthcare Sports and Learning Center in conjunction with the Louisville Urban League. Serving as the exclusive credit union, this partnership allows Commonwealth Credit Union to offer financial literacy classes and the opportunity to step up, come together, and take action to better lives.