Become a Business Partner
Boost your benefits package. Reduce stress. Improve employee retention. Did we mention it's free?
Bettering Lives Through
our Passion to Serve
Employee retention, engagement, and development are important to all successful companies. Offering a strong benefits package is a strategy many companies use to create a thriving workforce.
Take your benefits package to the next level by adding a Financial Health component.
Since 1951, we've been bettering the lives of our friends, families, and neighbors in the Commonwealth. We're a trusted partner in the community, and we would love the opportunity to serve you and your employees with exceptional products, services, and experiences that focus on better financial health.
Betsy Herndon
Community Relations Manager
"My passion is to make a difference in the community by engaging with local businesses, establishing new partnerships, and finding ways to add value within those relationships. At Commonwealth Credit Union, We Better Lives and I look forward to helping better the lives of your employees."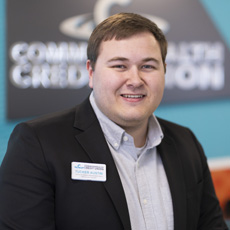 Tucker Austin
Community Relations Representative Senior
"One of my biggest passions is serving others and having a positive impact on those around me. From partnering with local businesses, to being engaged in community events, I look forward to helping better the lives of those in the communities that we serve."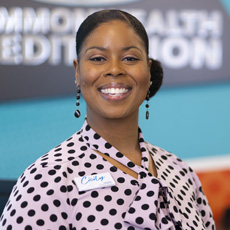 Cicily Smith
Community Relations Representative Senior
"At Commonwealth Credit Union our mission is to better the lives of the individuals we serve. My goal to support this mission is through servant leadership. I am committed to taking a vested interest in surrounding businesses, fostering a sense of community support, and creating partnerships that are fruitful and lasting."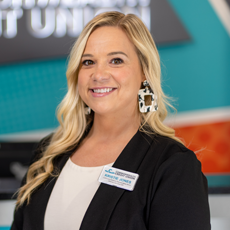 Kristie Jones
Community Relations Representative Senior
"I love being active and involved in the community. From connecting with local businesses, to engaging in community activities, we are doing our part to give back and lend a helping hand to the individuals within the communities we serve. "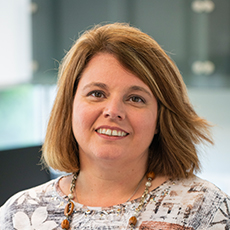 Michelle Channell
Community Relations Specialist
"Building a community starts with building relationships with local businesses and organizations. I am passionate about bringing financial awareness to our business partners and their employees."
Let's Partner for Better Financial Health
As a business partner, Commonwealth Credit Union will help get each of your employees started by making their initial $5 deposit into their regular savings account, which establishes their membership.
Make your employees' financial dreams a reality by offering customized financial education and programs to help meet financial goals. From managing everyday finances, saving for kids' college, or preparing for retirement, we will provide your employees with customized financial programs to assist in reaching their financial goals.
As your financial partner, we commit to bettering lives and your business. That means understanding your business and promoting your business to our loyal and trusting member base across the multiple communities we serve when the opportunities arises.
When times change, so does the need for innovative financial tools and resources. By staying abreast of financial trends, we're able to offer services such as direct deposit and more that will save you money and time.
WHAT MAKES US Unique?
How long we've been around -
We opened our doors in 1951 as Commonwealth Credit Union - we've been a trusted name ever since.

Our purpose -
Bettering Lives through our passion to serve...

Who can bank with us - 
Anyone who lives, works, worships, attends school, or volunteers in Anderson, Bourbon, Boyle, Bullitt, Clark, Estill, Fayette, Franklin, Garrard, Harrison, Henry, Jefferson, Jessamine, Lincoln, Madison, Mercer, Nicholas, Oldham, Owen, Powell, Scott, Shelby, Spencer, Trimble, or Woodford can join our Credit Union family!

Our Owners - 
Commonwealth Credit Union's members share ownership.

How we're governed - 
Volunteer board of directors.

Who profits - 
Profits are returned to the members in the form of better rates and new services.

How we're insured - 
Federally insured by NCUA & additionally insured by ESI.
Are you interested?