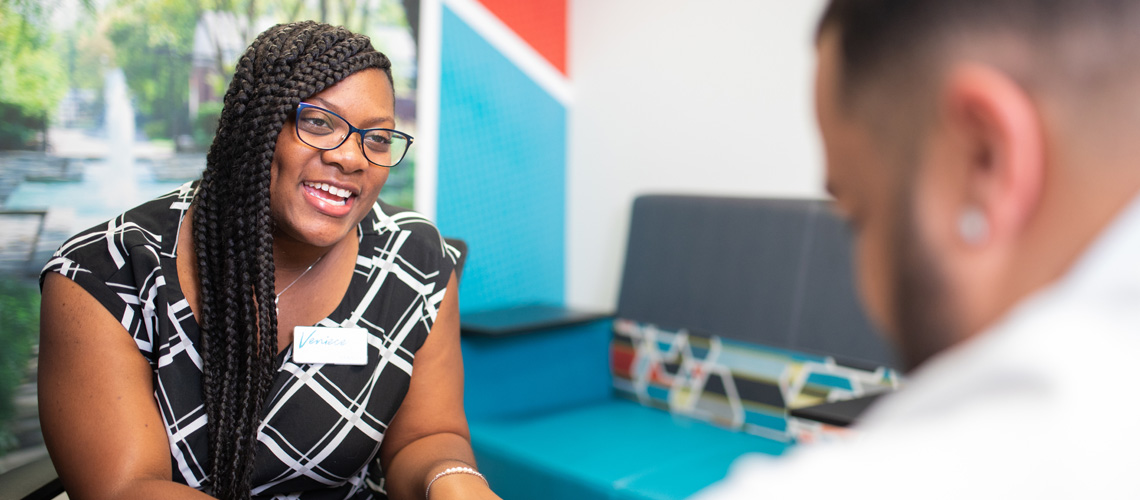 My Story
Share your story!
If we have bettered your life,
let us know!
At Commonwealth Credit Union, we strive to Better Lives.
Have you had an above-and-beyond experience at one of our Commonwealth Credit Union branches? If we've empowered you to achieve your financial goals or helped a dream come true, we'd love to hear about it!
Here are some stories submitted by our members. If you have a story of your own, send it to us using the form below!
---
"I can't thank Mary Gabbard enough for the excellent service, support, and professionalism. My fiancé and I are very grateful for everything she has and continues to do for us. She goes above and beyond. She is truly remarkable." - Sondra Way




"Here are several ways I have experienced extraordinary service from CCU. I am in disbelief how Brittany has helped me switch banks without any issues. She gave me the most time to make sure everything was done correctly. Talked me through several situations on how to make the most productive banking decisions. This girl is absolutely top-notch. She cares about the customers. Every situation is treated with the utmost professionalism. I am so thankful to have a banking relationship with her. You have a truly remarkable employee. My finances look the best they have in a long time after having her sit down with me. Thank you, Brittany!" - Julie Thompson




"Since moving from the UK to Kentucky and needing to start all over again, it's fair to say it's been stressful. Setting up a new bank account alongside many other things was on the to-do list. Commonwealth credit union was recommended to me by a friend, and I can definitely see why! They made everything so nice and easy for me, and now three years down the road, I'm still with them and always get pleasant service when I go in. Especially from Doris in particular. Thank you all for being so awesome!!" - Billy-Joe Newington


"We came to CCU's Lawrenceburg Branch with a dream of becoming Small Business Owners. We hadn't planned on getting a storefront boutique so quickly, thinking that we may just have to travel to craft fairs and open online stores. There was an opportunity to buy an established boutique in our downtown area, so we went to CCU & they worked with us and helped us make this possible! They continue to encourage us and help us make wise financial decisions. Everyone we have worked with has been so friendly and kind! We want to Thank Carla Pauley & Kaitlyn Burrus for steering us in the right direction and getting us what we needed in order to make our dream a reality!" - Teresa Hawkins & Brittany Metcalf