Annual Meeting
2023 Annual Meeting of Commonwealth Credit Union Members
Tuesday, March 21st at 6:00 p.m. EDT
Held Virtually
2023 Virtual Annual Meeting
If you are registered, please check your email for your link to the meeting and other information needed to sign in and join. The virtual meeting is being held via WebEx. 
Registration for the 2023 Annual Meeting closed at 2:00 pm on March 21st. 
Meeting Agenda
Our meeting agenda is as follows:
(1) Call to order

(2) Roll Call of Directors
(3) Board Election & Video Presentation
(4) Annual Reports 
(5) Submitted Questions
(6) Door Prizes
(7) Adjourn
According to Credit Union bylaws, nominations will not be allowed from the floor. State law only allows individuals with accounts in their own name to cast a vote, which means only "primary" Commonwealth CU account holders will be allowed to vote. Joint members will not be allowed to vote.

Must be 18 years old or older to vote.
No absentee ballots will be accepted.
Board of Directors Nominees
Regina Grubbs is a graduate of the University of Kentucky and received a Bachelors of Science degree in Accounting. She has served on the Commonwealth CU Board of Directors since May 2006, serving as Chairperson in 2018-2022. Prior to becoming a Board member, she served 12 years on the Commonwealth CU Supervisory Committee, where she served as Chairperson for two years. She is a certified credit union volunteer.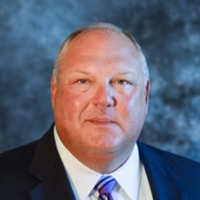 Randy Fawns
Randy Fawns received a degree from Morehead State University and also graduated with a degree in business administration from Kentucky State University. Randy began his volunteer service at Commonwealth Credit Union serving on the Commonwealth CU Focus Group and a brief stint on the Credit Committee. He has served as a Board Member for 24 years, currently serving as Board Chairperson.